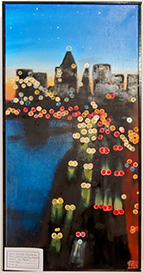 Date/Time
April 9, 2022 - April 24, 2022
10:00 am - 5:00 pm
Wood County Schools presents the Wood County Art Show!
Come see the amazing local talent from our students on display featuring
Kindergarten-Grade 12 student artwork. It is a exhibit filled with vibrant
colors, creative 3-D creations, beautiful paintings and so much more!
Two extended hours opportunities are available on April 14 from
5:00-7:00 and April 21 from 5:00-7:00. Immerse yourself in the
creativity of Wood County Schools' talented young artists.
For more information visit www.parkersburgartcenter.org