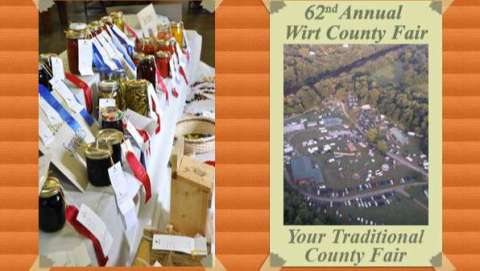 Date/Time
August 3, 2022 - August 6, 2022
9:00 am - 11:00 pm
Come celebrate 62 years of the Wirt County Fair in 2022!!
Enjoy all the fair has to offer, from events, entertainment, exhibits, contests, track events,
4-H and Live stock shows pageantry and so much more! Bring the family and enjoy all the fun the fair hs to offer. We have something for everyone.
Days/­Hours Open: Wed 9am‑11pm, Thu 9am‑11pm, Fri 9am‑11pm, Sat 8am‑11pm
Admission: $7
Event takes place at 1984 Naylor Fork, Elizabeth, WV 26143
For more information visit:
info@wirtcountyfair.com
http://www.wirtcountyfair.com/pdfs/2022_Wirt_Co_Fair_Brochure.pdf