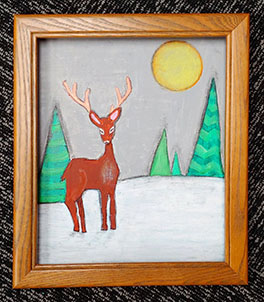 Date/Time
January 14, 2022
6:00 pm - 8:00 pm
Create some winter wonderland art!
Join Jessie for this folk art inspired FineTime.
She will guide you as you layer acrylic paint for enhanced color and texture.
You will be provided animal options so your painting will be uniquely yours.
All materials, including the frame and something to snack on, will be provided!
For more information visit http://www.parkersburgartcenter.org/