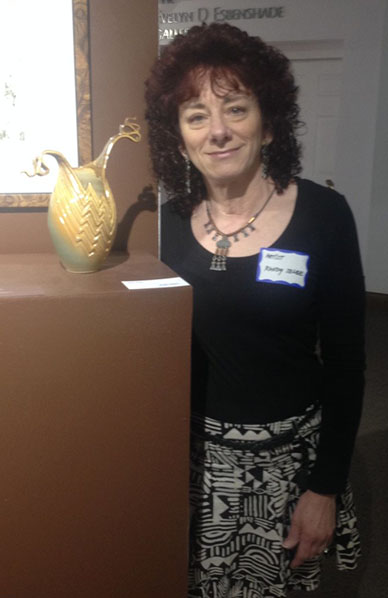 Date/Time
October 13, 2023 - November 3, 2023
10:00 am - 5:00 pm
UNIQUE CERAMICS: WORKS BY RANDY SELBE:
"Growing up in West Virginia, I have great love of the outdoors, travel and art. Life has granted me a great diversity of stimulation and appreciation for natural beauty, from my childhood mountainside home to the many unforgettable scenes of my life's journey."
"The look and texture of my pottery expresses my life: visions of home, travel, and many other indelible imprints and influences. My goal is to create pottery that balances uniqueness and appeal with true functionality and usefulness."
— Randy Selbe
Opening Reception: Friday, October 13th from 5:00 – 7:00 p.m.
For more details go to www.parkersburgartcenter.org