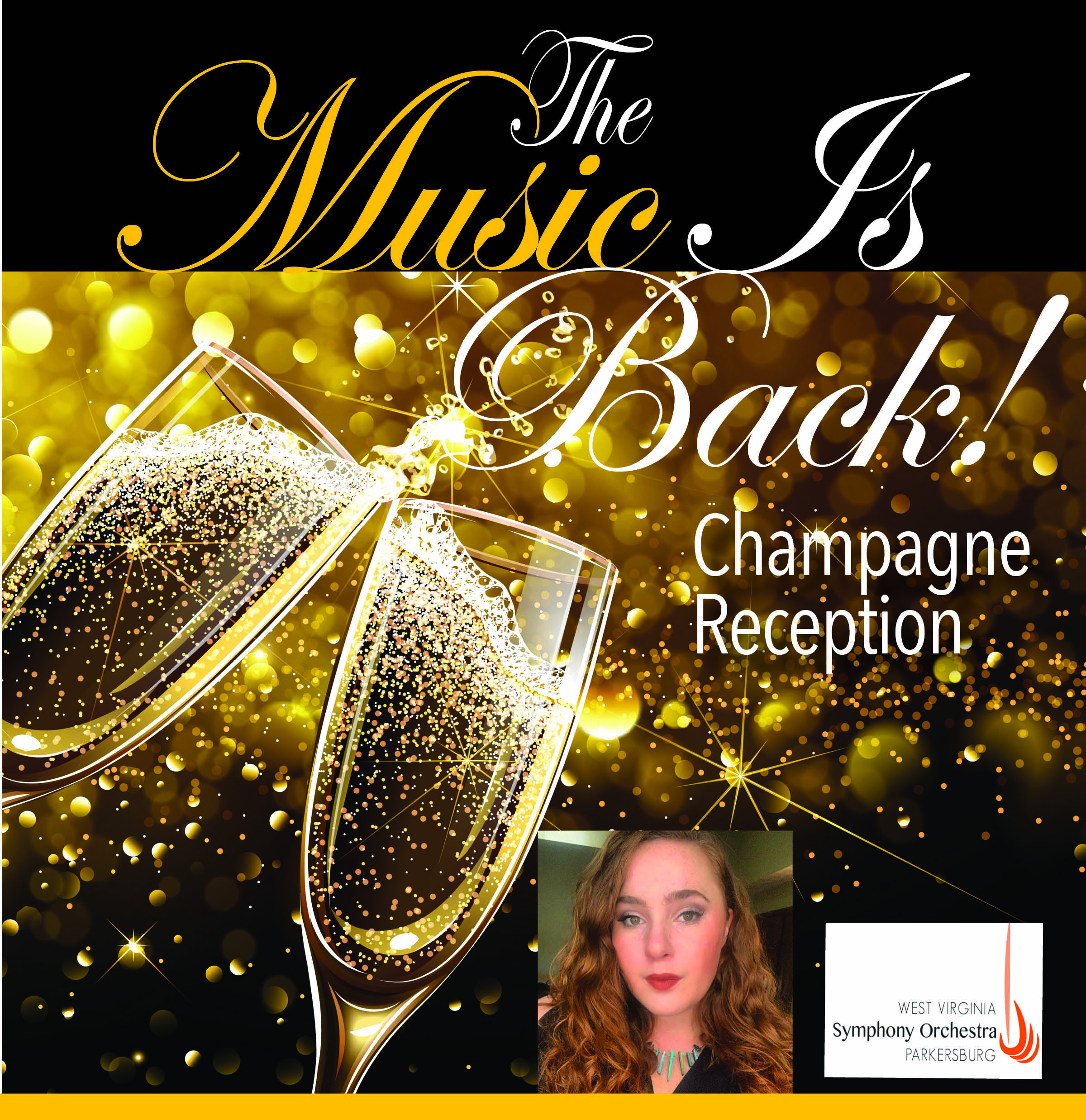 Date/Time
September 16, 2021
6:30 pm - 8:30 pm
The West Virginia Symphony Orchestra Parkersburg is hosting a free champagne reception to announce the upcoming season.  The reception will be at the Parkersburg Art Center.
Come lift a toast to the new season and enjoy the sweet sounds of Kenna McWilliams, who will perform her favorite pieces from opera and jazz.
Season tickets will be on sale.
For information call 1-888-MyWVSOP.