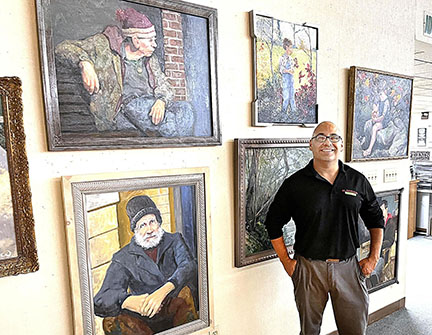 Date/Time
September 15, 2023 - September 30, 2023
10:00 am - 5:00 pm
Stop in and enjoy the work of Tom Acosta / John Coffee
Frederick D. Hays / Robert Walker.
Regionalism is an art term derived from Nationalism, a painting style that was popularized during the depression in the 1930s and 1940s. Artists at the time tended to paint whatever was outside their windows, focused on the hardships and struggles of the times, yet depicted with a sense of pride.
Curator José Rizo chose these four artists because he believes their work accurately reflects life in our region.
"The first time I saw work from each of these artists, they struck me as truly embodying what West Virginia really is," Rizo said. "Each artist captures life here so accurately, yet in distinctly different styles."

Opening Reception: Friday, September 15, from 5:00 – 7:00 p.m.
For details go to www.parkersburgartcenter.org