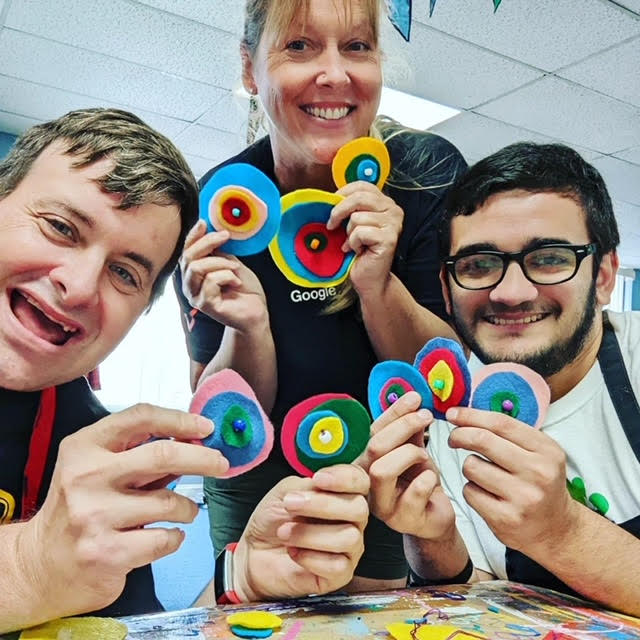 Date/Time
July 1, 2023 - July 31, 2023
9:00 am - 2:30 pm
The Artbeat Studio is a collaborative and adaptive community
arts center in beautiful downtown Parkersburg, West Virginia.
The backbone of Artbeat Studio is a group of talented artists with
developmental differences creating masterpieces from up-cycled materials.
With a collaborative and exploratory process that helps create an environment
that fosters accessibility, inclusion, and abundance. By focusing on the process
and the exploration of materials whether it be paint, thread, clay, paper mache
or fabric we help artists to develop their own artistic processes and build their confidence,
which in turn ensures communities are united and individuals live their best lives!
The Artbeat Studio is now open Monday through Friday
from 9:30 a.m. to 2:30 p.m.
For details go to www.woodcountysociety.com