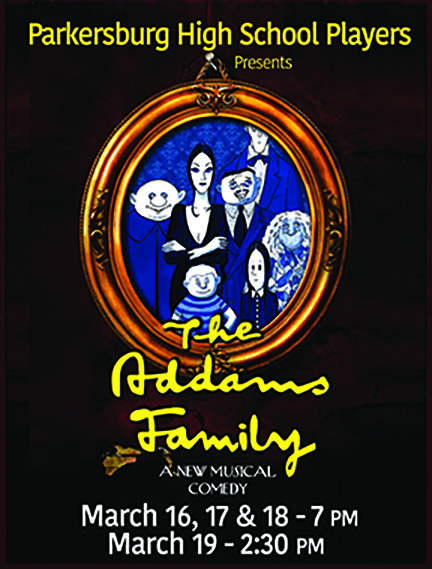 Date/Time
March 16, 2023 - March 19, 2023
7:00 pm - 9:00 pm
It's spooky & it's cooky…The Adams Family.
Bring the whole family to Parkersburg High School and
enjoy an evening of theater, comedy & entertainment.
Sit back and experience the local high school talent.
It is sure to have you laughing in your seats!
Sunday March 19th show is at 2:30PM.
All other shows are at 7:00 PM.
Tickets will be sold at the door.
Adults – $10.   Students – $5
Parkersburg High School
2101 Dudley Avenue, Parkersburg, WV
304.420.9595