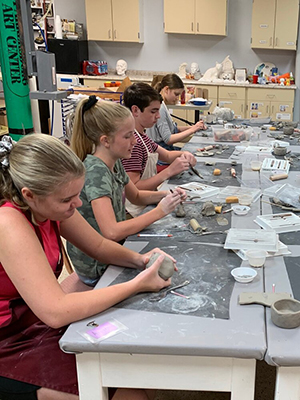 Date/Time
July 5, 2022 - July 8, 2022
1:00 pm - 4:00 pm
Creative time for teens!
Teen Clay camp is offered to teens entering grade 7 and up.
Teens will have fun creating projects out of clay in our clay
studio and having them glazed and fired.
Campers will return on a later day for glazing.
For more information visit www.parkersburgartcenter.org