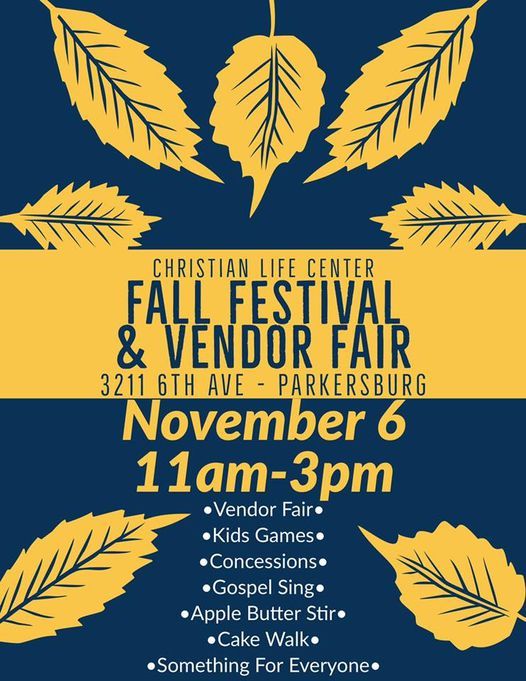 Date/Time
November 6, 2021
11:00 am - 3:00 pm
Stop by and enjoy food & fun for the whole family!
Tons of crafters and vendors will be ready to help you knock out that
Christmas shopping list, or to help you find something special for yourself.
Fresh made Apple Butter, Cake Walk, Kids Games, Concessions
Make it a full family day of fun!
For more information call
The Christian Life Center
3211 6th Ave, Parkersburg, WV 26101
304.422.4895