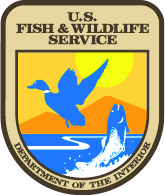 Date/Time
July 6, 2023
11:00 am - 12:00 pm
In summer, a wide diversity of wildlife becomes visible
on the Refuge, from tiny insects to large mammals!
Plants are abundant and in full leaf, and our natural lands are
teeming with life, waiting to be discovered. A summer morning
is the perfect time for a nature safari! Enjoy exploring the grounds
of the Refuge with a Ranger, investigating any wildlife you see
and learning about the plants and animals you come across.
This program is free and best for ages 6 and up.
3982 Waverly Road
Williamstown, WV