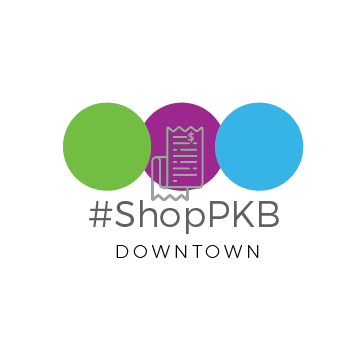 Date/Time
May 31, 2022 - June 1, 2022
All Day
#ShopPKB is a shop local campaign we started in downtown Parkersburg
in an effort to help our businesses attract shoppers to downtown.
It is a spending campaign where shoppers submit $150 in receipts
spent at downtown Parkersburg businesses to Downtown
PKB for a quarterly $25 Visa gift card,
sponsored by Truist (formally BB&T).
For a complete list of rules and participating businesses, go to downtownpkb.com/shoppkb.