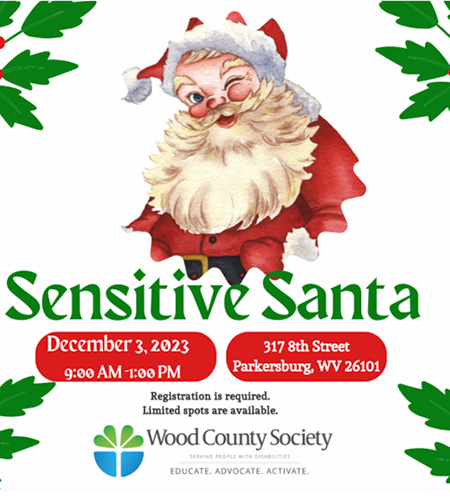 Date/Time
December 3, 2023
9:00 am - 1:00 pm
Sensitive Santa is back.
Sensitive Santa is a program designed to allow special needs children of all ages a
calm and relaxed way to sit down with Santa.
We create a sensory-friendly environment that helps make children and families comfortable. So join us and make magical memories and capture special moments
for your family this holiday season.
Registration is required, limited space is available.
317 8th Street
Parkersburg, WV 26101