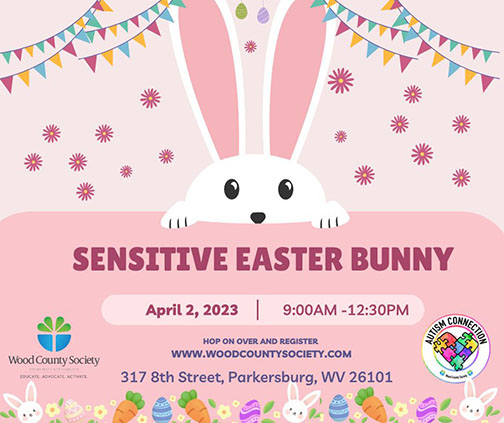 Date/Time
April 2, 2023
9:00 am - 12:30 pm
Hippity Hop! The Easter Bunny is on his way to Wood County Society!
Join us on Sunday for a sensory-sensitive visit with the Easter Bunny!
Each youth will be given time to explore and visit the Easter Bunny
in a sensory-controlled environment! Special treats from the Easter
Bunny and free photos courtesy of Michelle Waters Photo are also available!
For details go to www.woodcountysociety.com