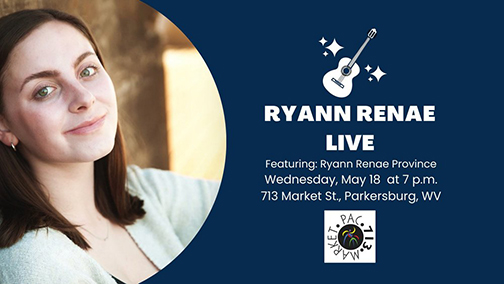 Date/Time
May 18, 2022
7:00 pm - 8:30 pm
Ryann Renae is an 18 year old singer-songwriter from Parkersburg, West Virginia. Her debut album "Secrets" was released on November 6th of 2020. Her sophomore album is currently in the works, poised for a 2023 release. This is open to all ages!
The venue is the community space at the Art Center's
new PAC 713 Market (artist market and gift shop).
For more information visit www.parkersburgartcenter.org