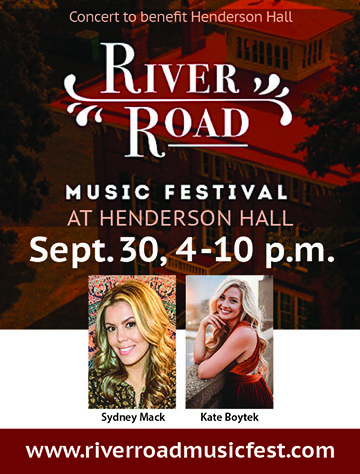 Date/Time
September 30, 2023
4:00 pm - 10:00 pm
A one-of-a-kind music experience!
River Road will include a large outdoor music experience with Sydney Mack (American Idol Contestant) and Kate Boytek as well as other artists, and will be held on the Historic Henderson Hall Plantation nestled along the Ohio River. Henderson Hall is on the National registry of Historic Places and the property boasts over 40 Acres and our contract with Henderson Hall.
Bring your friends and enjoy an evening of live music like no other!
Tickets $35 – $50
Concert to benefit Henderson Hall.
For tickets and more information: https://riverroadmusicfest.com/