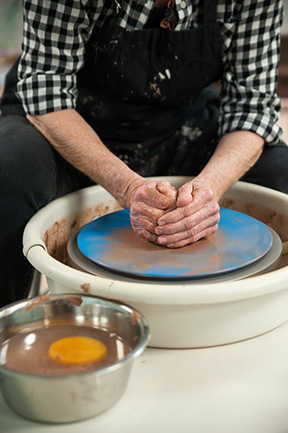 Date/Time
January 5, 2023 - January 26, 2023
6:00 pm - 8:30 pm
This course is an introduction to "throwing" clay vessels on a pottery wheel.
Students will learn to center clay, create cylinders and produce small
functional forms like bowls, saucers, and mugs. Students will also learn
foot trimming, handle making, very simple decorative carving
(chattering and chipping), and glaze application.
Students will be asked to come in on their own time to glaze
final projects. Class is for teens and adults.
February session: Thursdays, February 2-23, 6-8:30 p.m.
March session: Thursdays, March 2-23, 6-8:30 p.m.
For details go to www.parkersburgartcenter.org