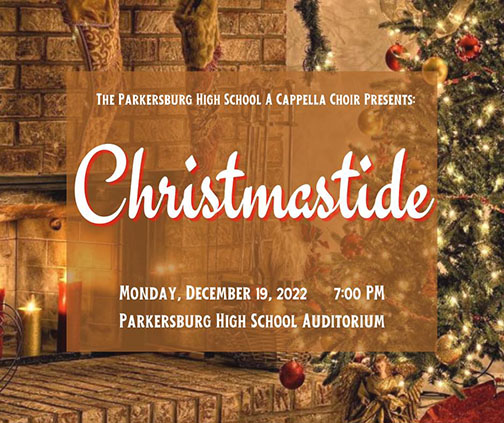 Date/Time
December 19, 2022
7:00 pm - 9:00 pm
Join us for Christmastide.
PHS – A Capella Choir Annual Christmas Concert will be
performed in the PHS Auditorium. Bring your family and friends
and celebrate the season with an wonderful evening of music!
There is no charge, but donations are appreciated.
For more details go to www.woodcountyschoolswv.com