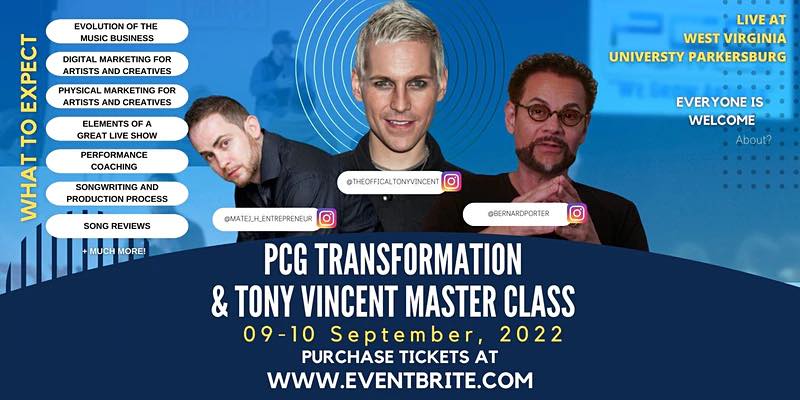 Date/Time
September 9, 2022 - September 10, 2022
12:00 am
Aspiring musicians, actors, theatre performers, and artists are invited to these free events.
PCG Transformation & Tony Vincent Master Class
Here is the link to the FREE event for the students. It's truly something for everyone!
Live at WVU Parkersburg.
Reserve your space at: