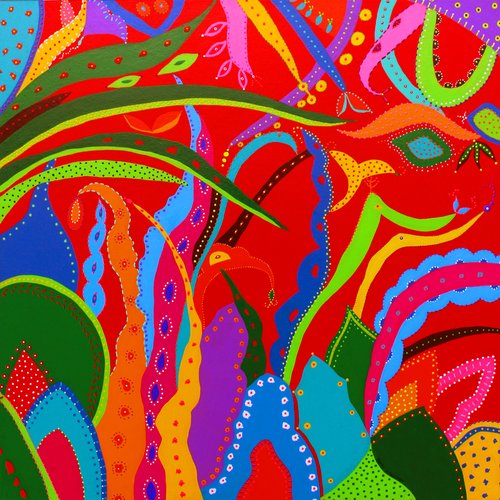 Date/Time
September 23, 2022 - October 29, 2022
5:00 pm - 7:00 pm
For Patty Stewart, creating artwork through painting brings joy to her life, and she hopes it will add joy to yours!
Patty loves the process of making a piece from beginning to end, using vibrant colors in ways that are intended to lead your eye
all around the canvas. She gathers inspiration from the infinite colors that shape our world as well as the music, which inspires
her brush strokes and color application.
Opening: Friday, September 23, 5:00-7:00 p.m.
See more of Patty's artwork here http://www.pattystewartart.com/
For more information visit www.parkersburgartcenter.org/exhibits