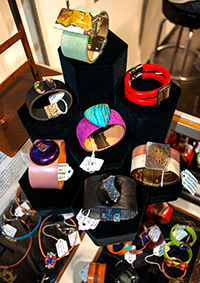 Date/Time
February 24, 2022
10:00 am - 5:00 pm
The PAC 713 Market is now open!
Discover an artist, support an entrepreneur, keep your dollars local, support your non-profit art center, get your shopping done and have fun at the PAC 713 Market!!
This is the Art Center's new and improved Gift Shop that currently features the work of over 60 regional artists and crafters in addition to a little Art Center swag and crafting kits for kids.
For more information contact:
Jennifer Carpenter – Gift Shop Manager
PAC713Market@gmail.com
304-485-3859