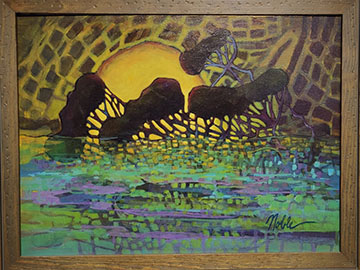 Date/Time
January 21, 2023 - February 11, 2023
10:00 am - 5:00 pm
The Permanent Collection at the Art Center is made up of work by contemporary artists, many at seminal moments in their careers.  Acquisitions have been made to the collection through purchase prizes, gifts from area industry, by donors, and sometimes by the artists themselves.
A diverse overview of area, regional and national artworks in a range of styles and mediums, the collection represents some of the best art being made today and provides an important resource for contemporary culture in the Mid-Ohio Valley.
For details go to www.parkersburgartcenter.org