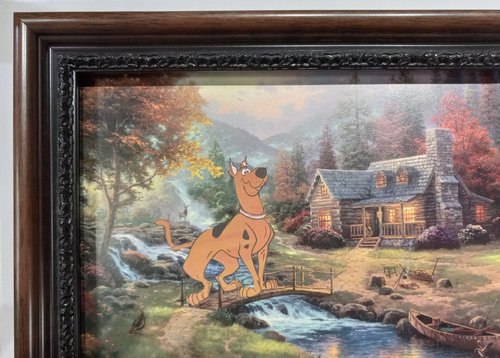 Date/Time
May 12, 2023
6:00 pm - 9:00 pm
old thrift shop art into fun upcycled paintings with a flair.
You will need to bring a thrift store painting or old piece of art and some creative ideas. We will add the likenesses of your favorite characters (like Scooby, Alice in Wonderland, the Jetsons, Wednesday, etc.) or you can even add aliens, dinosaurs and other items like balloons, cars or food to your existing painting! Bring your art and ideas and we will make them come alive!
Cost: $35 (PAC Members receive 20% discount).
We do not own the rights to any characters, etc. and will only be using
the likeness of them for reference to make our own personal creations.
725 Market St.
Parkersburg ,WV 26101