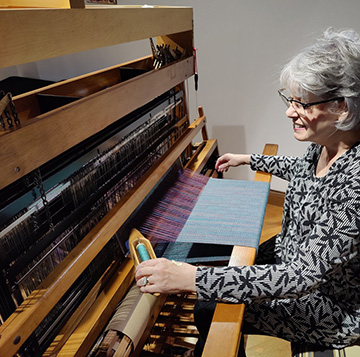 Date/Time
November 17, 2022
11:00 am - 1:00 pm
Meet the Artist!
Parkersburg Art Center's Artist-in-Residence, Margee Bias,
will be demonstrating and explaining her weaving process.
This FREE, public event will take place in the Reception Gallery of the Art Center.
Margee Bias is a Fiber Artist from Parkersburg, WV who uses a floor
loom to transform yarn into fabric which can be worn, used to adorn
furniture, or displayed on a wall. She has been immersed in fiber arts in
one way or another nearly all her life. Her inspiration for her creations
is drawn from the colors and patterns of nature.
For more information visit www.parkersburgartcenter.org