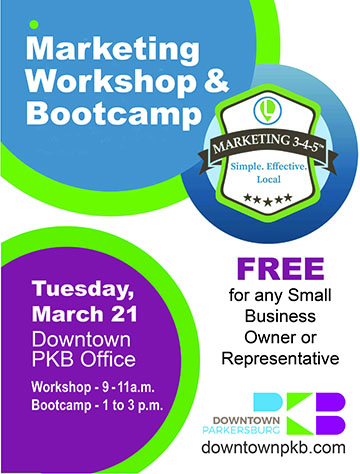 Date/Time
March 21, 2023
9:00 am - 3:00 pm
Brush up on your marketing skills for FREE!
Join us for a day of marketing tips and tricks to
help your business thrive. Experts will hold a workshop
in the morning and a bootcamp in the afternoon.
Network with other small business owners and learn
simple, effective marketing techniques.
Downtown PKB Offices
610 Market St, Parkersburg, WV 26101
(304) 865-0522
For details go to downtownpkb.com