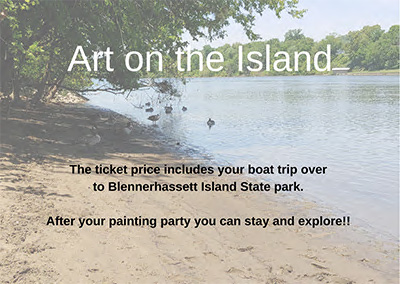 Date/Time
May 15, 2022
12:00 pm - 1:30 pm
Create original art in a historic and beautiful setting!
Children aged 6-12 (with an adult) can come paint this fun Bee themed piece of art,
honoring endangered species week. Class will be finished in time for you to take
the 1:30 boat back or stay and enjoy more of the Island. Instructed by Tracy Love.
For more information visit www.parkersburgartcenter.org
Parkersburg Art Center
725 Market Street
Parkersburg WV 26101