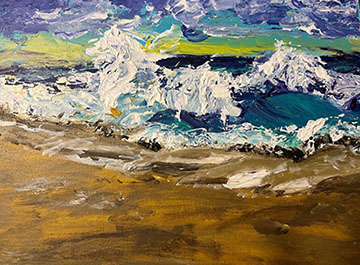 Date/Time
July 21, 2023
7:00 pm - 9:00 pm
An ocean of artistic fun!
Join Nicole Harris and learn to create an impressionistic ocean wave painting and shore with the use of pallet knives and paint brushes. Calming sea and sand colors combined with a blurring of sky, sea, & shore.  Ages 18+ for this FineTime class.
Cost: $35 (PAC Members receive 20% discount).
For details go to www.parkersburgartcenter.org