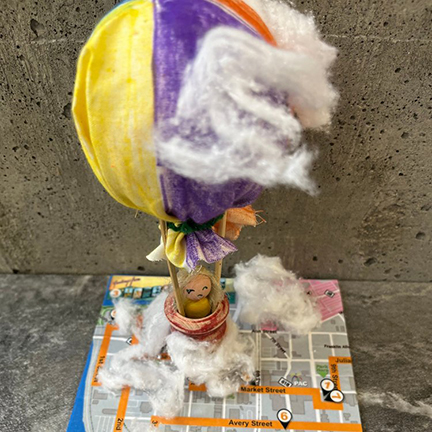 Date/Time
May 23, 2022
5:00 pm - 6:30 pm
Enjoy a fun and creative project that will take you up, up and away!
Kids ages 6 and up can join Jennifer Carpenter for this multimedia hot air balloon project.
Kids will decorate their hot air balloon and basket, create a character and put it all together.
Cost is $20 (PAC members receive 20% discount).
For more information visit www.parkersburgartcenter.org