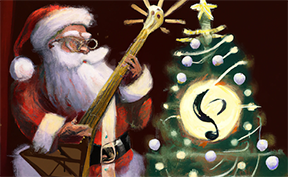 Date/Time
December 2, 2022
8:00 pm - 10:00 pm
Join us for The Smoot's annual holiday musical
celebration, Hometown Christmas.
Featuring a variety of local talent, harmonizing to some of the your
favorite Christmas melodies. And the big band sound of the Smoot House Band
will have you practically dancing in the aisles. Plus, special performances by
some of the best vocalists and instrumentalists in the area. Come hear the
best live music in town at Parkersburg's own Hometown Christmas.
Smoot Theatre
213 5th Street, Parkersburg, WV 26101
For more information visit www.smoottheatre.com