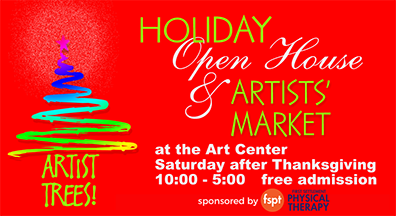 Date/Time
November 26, 2022
10:00 am - 5:00 pm
Get your shopping down in a festive fashion this holiday season!
Discover an artist. Support an entrepreneur.
Keep your dollars local and your gifts unique.
The Parkersburg Art Center and the PAC 713 Market will be opening
their doors on for the Holiday Artists' Market. Plan on an abundance
of original arts and crafts for sale as part of this annual event.
Bring the kids! We'll have snacks and free crafting kits just for them!
For more information visit www.parkersburgartcenter.org