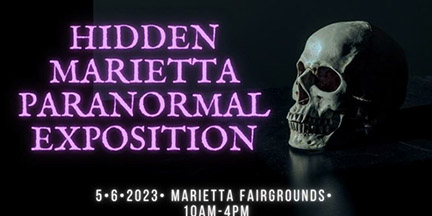 Date/Time
May 6, 2023
10:00 am - 4:00 pm
On the historic grounds of the Washington County Fair, we will gather together
all those who delight in the supernatural. There will be an array of things to
experience and learn! 60+ vendors, Food trucks, speaker presentations & more!
Tickets: $15
Children ages 4 and under are free.
Washington County Fair Grounds
Marietta, OH