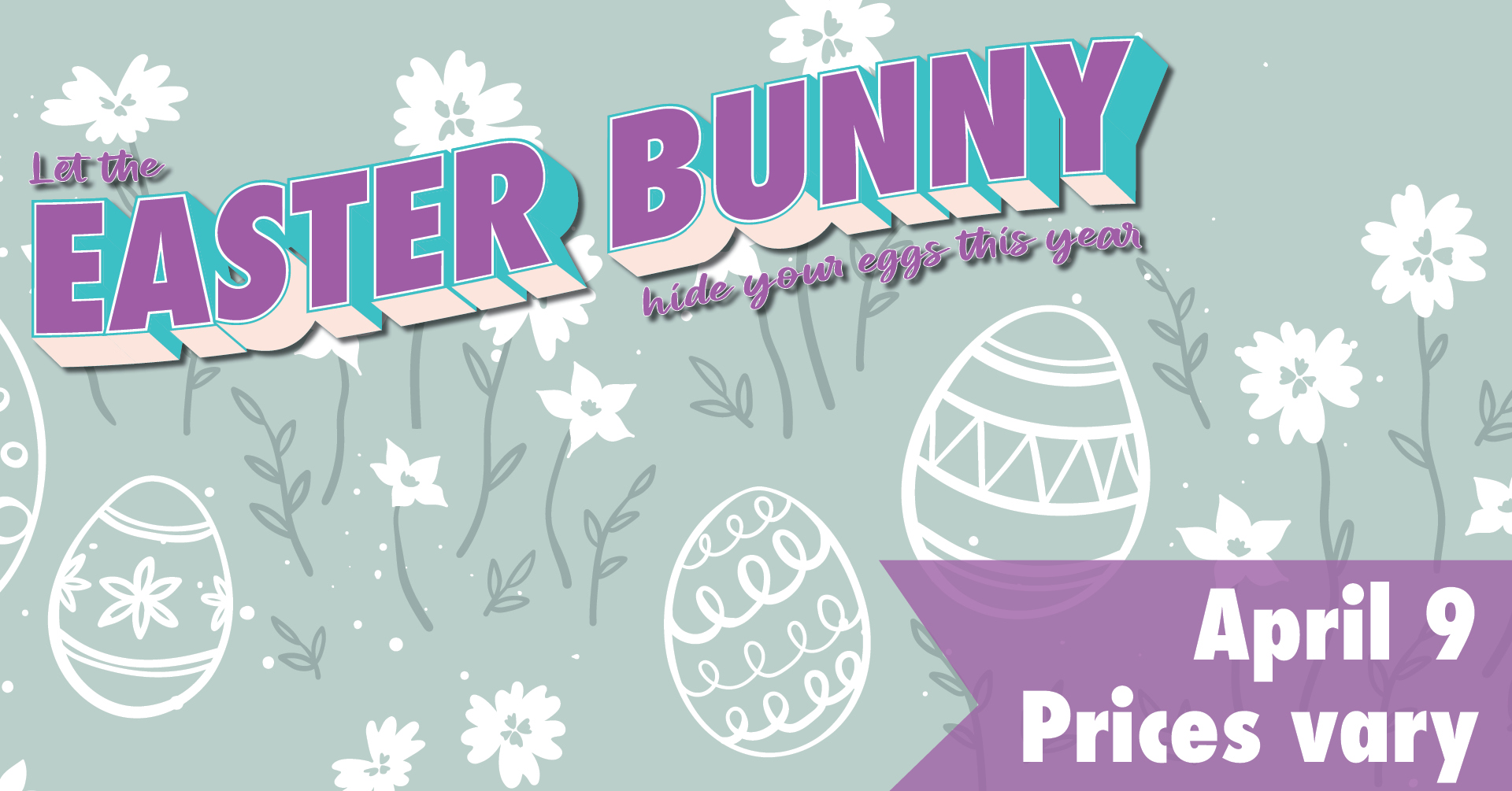 Date/Time
April 9, 2023
All Day
Let the Easter Bunny hide your eggs, and leave a personalized note for each child, this year! 
Here's how it works:
You purchase the amount of stuffed eggs you'd like to be hidden.

Members of the WVU Parkersburg Foundation will hide them in your front yard the night before Easter and drop off a personalized letter, for each of your children, from the Easter Bunny himself.

On Easter morning, there's no worrying about having to hide the eggs. The Easter Bunny will have already done it! The plastic Easter eggs are then yours to keep.
The Foundation will hide eggs within a twenty mile radius of WVU Parkersburg. Limited spots are available for this opportunity, so book your visit early! First come, first served.
Prices of STUFFED eggs include:
30 eggs — $25
50 eggs — $35
70 eggs — $45
100 eggs — $60
To book your eggs, visit the event link, or here: https://wvu-at-parkersburg-foundation.square.site 
For more information, contact us at 304.424.8340 or foundation@wvup.edu.