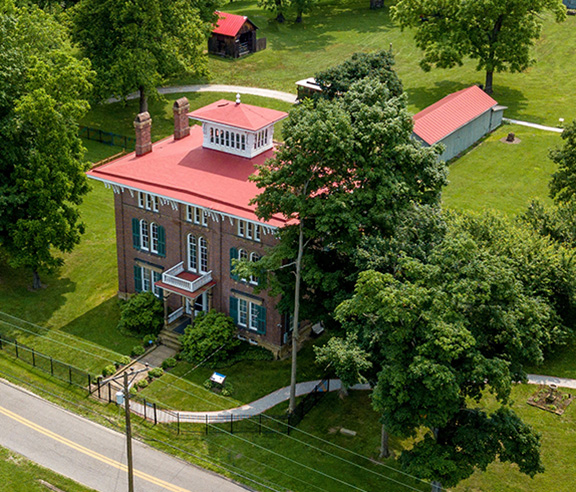 Date/Time
June 24, 2023
12:00 pm - 4:00 pm
Where the past comes to life!
Henderson Hall is a living legacy to the pioneers and patriots who walked its halls through an unbroken chain of five generations.
The house, grounds and Henderson family cemetery is designated the Henderson Hall Historic District and is listed on the National Registry of Historic Places.
The house was built by George Washington Henderson, the grandson of Scottish immigrants. His grandfather, Alexander, who settled in Fairfax, Va., was friend, neighbor and pew mate of George Washington. Indeed, it was Washington himself,
a former surveyor, who encouraged the Henderson family in the late 18th century.
For details go to www.hendersonhallwv.org
517 Old River Road | Williamstown, WV | 304.375.2129