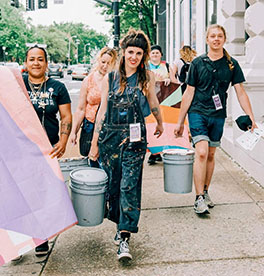 Date/Time
September 18, 2021
4:00 pm - 7:30 pm
Come Join The Fun!
The public is invited to grab their paint clothes and join us in the parking lot to start painting fabric panels that will become a monster mural at 8th and Market Streets in downtown Parkersburg!
Everyone is welcome, young & old!
Stop by for a few minutes or join us for the evening!
This is an outdoor event, but if weather doesn't cooperate we will let you know of the back-up plan. Stay tuned for more mural paint parties!