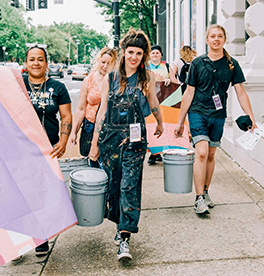 Date/Time
September 18, 2021
4:00 pm - 7:30 pm
FREE for the whole family!
You are invited to grab your paint clothes and join the party in the Parkersburg Art Center parking lot. You will start painting fabric panels that will become a monster mural at 8th and Market Streets in downtown Parkersburg! All ages welcome. Stop by for a few minutes or join us for the evening!
Come join the fun and help bring new exciting art to our community!