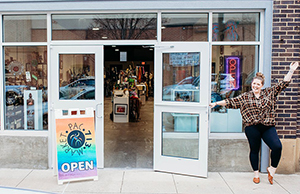 Date/Time
May 6, 2022
5:00 pm - 7:00 pm
Celebrate Spring with the PAC 713 Market's Garden Party!
This is a unique exhibit within the store. Artists have been creating new
artwork and crafts reflecting the spirit of the season. The shop will be
alive with color, creativity, and LIVE music by Dan Canterbury.
Refreshments and snacks will be available!
For more information visit www.parkersburgartcenter.org