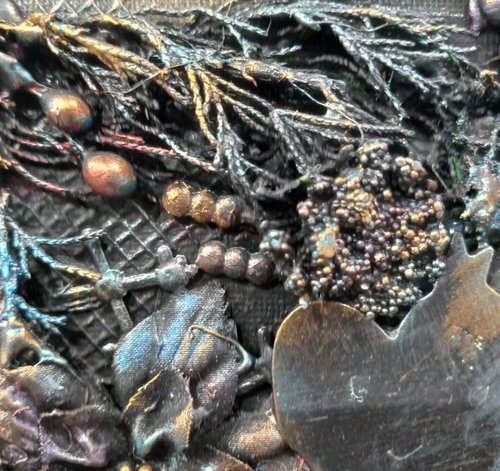 Date/Time
August 11, 2023
6:00 pm - 8:00 pm
Create your own Found Object Art!
Tracy will help you create a fun 8″x8″ framed found-object collage, in any pattern or shape you would like. The first class will entail designing the piece and gluing it. The second class will be completing with spray-paint and metallic paint. Start collecting items to go in your found object collage. Ideas would be nails, string, old jewelry, buttons, keys and other random objects. A perfect time to clean out your junk drawer or make one using items in remembrance of a friend or pet.
Date/Time: Fridays Aug 11 & 18, 6-8 p.m. (2 part class)
Price: $35 (PAC members receive 20% discount).
For details go to www.parkersburgartcenter.org