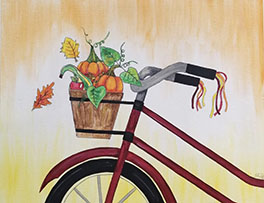 Date/Time
October 1, 2021
6:00 pm - 8:00 pm
Join us for a fun paint project!
Come to the Art Center and join Tracy Love to create
this colorful and festive 11×14 acrylic painting on canvas.
(This class is also being offered at Blennerhassett Island on
Oct. 3, check 'Art on the Island' tab for listing).
For more information visit http://www.parkersburgartcenter.org/