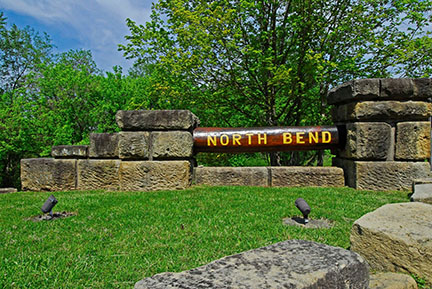 Date/Time
August 24, 2023
5:00 pm - 9:00 pm
A delicious Farm-to-Table dinner at North Bend State Park.
This evening event is staged at Shelter #4 located near North Bend Lodge.
A half moon will illuminate the evening casting 50% moonshine over the grounds. A popular dining experience, you'll want to make reservations in advance for this year's event.
The growing season's yield of locally sourced garden produce and products, this event is held outdoors and has limited reservations to assure attention to detail, quality and presentation.
Our menu for 2023 starts with loaded potato soup and a refreshing kale salad.  The main course will be farm raised chicken with peach-cucumber salsa, fall off the bone BBQ pork ribs, locally grown Mexican street corn, cheesy smashed potatoes and homemade rolls with cinnamon butter. Dessert is the finale with a summer fruit salad with homemade whipped cream, and cinnamon and brown sugar apple crisp. Yum!
Tickets are $50/Adult and $35/Youth 12 and younger.  Reservations are required in advance.  Tax and gratuity is included in the ticket price.
Seating times: 5pm and 7pm
Call North Bend State Park at 304-643-2931 to secure reservations or email northbendsp@wv.gov with questions or additional information.