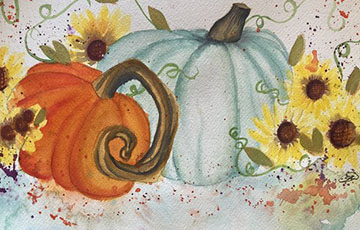 Date/Time
October 22, 2022
1:00 pm - 3:00 pm
NEW DATE AND TIME!
Join Samantha as she takes you through this lovely fall themed watercolor painting.
Filled with pumpkins and beautiful sunflowers even beginners who've never painted
will be able to learn the magic of watercolor! No prior experience is required, just
bring you and your happy self!
For more information visit www.parkersburgartcenter.org