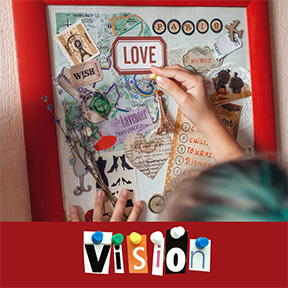 Date/Time
January 13, 2023
6:00 pm - 8:00 pm
Create a vision of your future!
Adults and teens can join Jessie Siefert for this two-hour workshop
that will invite you to acknowledge where you are at present and
encourage you to cultivate an image of where you wish to be in the
coming months. We will participate in a couple of reflective activities
and then create artful vision boards to inspire and affirm your
intention for the year.
For details go to www.parkersburgartcenter.org