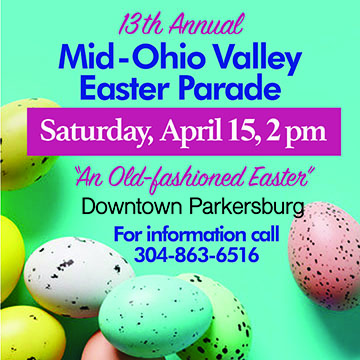 Date/Time
April 15, 2023
2:00 pm - 4:00 pm
Hop on Over to the Easter Parade!
Join us for some Easter fun in Downtown Parkersburg!
There will be floats, candy, music and the Easter Bunny,
it will be a good time for the whole family. Kids of all
ages will enjoy this annual event.
For information call 304-863-6516.