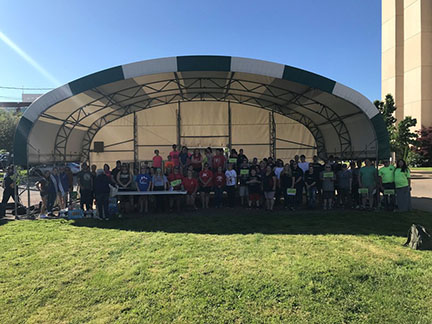 Date/Time
May 13, 2023
9:30 am - 3:30 pm
Help plant flowers and beautify our downtown.
Join us as a community of volunteers come together to plant flowers, pull weeds,
and pick up trash. Rain or shine Volunteers will gather at Bicentennial Park and
head out to work in teams, then meet back to enjoy lunch on us!
This is a great event for students to get community service hours. If you or
your organization would like to volunteer for the cleanup day, give us a call at
(304) 865-0522 or email us at jessica@downtownpkb.com.
We are looking for individuals or organizations to adopt-a-pot/s (plant, weed, and water) throughout the summer from May until October. If you are interested in adopting a pot/s, download the form, complete it, then email it to us at jessica@downtownpkb.com, or email us just the information needed on the form.
For details go to www.downtownpkb.com