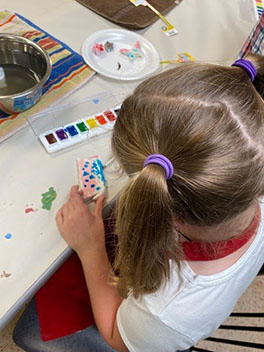 Date/Time
February 8, 2022 - March 1, 2022
4:30 pm - 5:45 pm
Join us and get creative with clay.
Students in grades K-2 can create clay pieces in the clay studio that will be
glazed and fired.  Techniques to be explored include pinch pots, slab building and coil building.  Students will be able to glaze or paint their pieces.  Working with clay can help develop patience, improve eye-hand coordination and enhance creativity and imagination.
This 4 week session will meet Tuesdays, February 8-March 1.
Masks are required inside the clay studio.