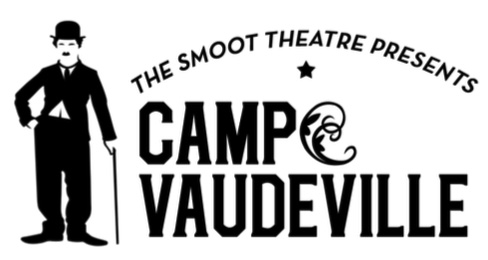 Date/Time
July 10, 2023 - July 15, 2023
8:30 am - 12:30 pm
Camp Vaudeville is a summertime apprenticeship in theatre arts, as the theatre was seen in the day of Vaudeville (late 19th-early 20th century). Culminating in a real vaudeville show, the camp is designed for children who will have completed second grade through those who have completed ninth grade. Classes will be divided by experience (for returning) and/or ages.
Acting
Field Trips
Dance
History
Music
Technical Theatre​
Auditions for special roles will be Saturday, July 8 at 1 PM, but are not required.
Camp Vaudeville will be held July 10-15, 2023, with classes taking place Monday through Saturday, with a performance on Saturday evening.
Campers will give their very own vaudeville show on Saturday evening, July 15 at 7:00 PM. Enrollment is always limited. Cost of the camp is $175 per child, which includes all camp expenses including our Thursday evening field trip. If you are interested in attending this year's camp, apply  above or call the Smoot Theatre for more info.