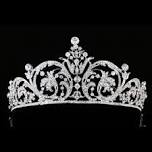 Date/Time
August 4, 2022 - August 6, 2022
12:00 am - 10:00 pm
This year the Belpre Homecoming Festival celebrates 90 years
of parades, fireworks, and live entertainment.
Held at Belpre Civitan Park the festival invites families to take part in food, helicopter rides, and an annual parade. Competitions range from pageants to kids' fishing derbies to antique tractor shows. After the main musical event, fireworks conclude the three-day event on Saturday.
Location
Belpre Civitan Park
Belpre, Ohio
For more info. visit https://www.belprehomecoming.com/