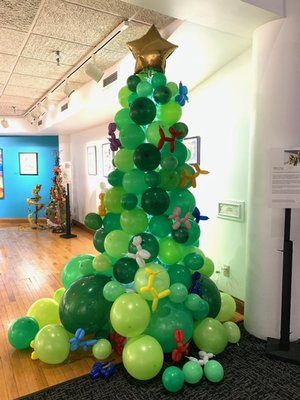 Date/Time
November 26, 2022 - December 10, 2022
10:00 am - 5:00 pm
The Parkersburg Art Center's Annual Artist Tree Display will kick off
during our Holiday Open House & Artist Market on Shop Small Saturday.
What would Picasso's Christmas Tree look like? This is the challenge we give our staff, volunteers, and school groups: trim a tree that represents a famous artist, or work of art.
The results are always…astounding.
This is a community celebration of art and creativity.
Bring some change and vote for your favorites!
For more information go to www.parkersburgartcenter.org