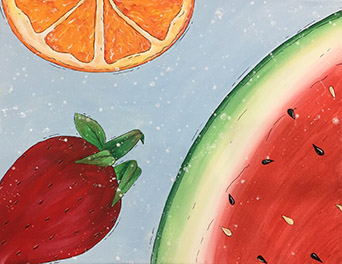 Date/Time
June 13, 2021
12:00 am - 4:00 pm
Enjoy an artsy picnic painting on the island with this fun "Fresh Fruit" finetime!
This class is for adults and teens 13 and up.
 Take the 1 p.m. boat, bring some fruit to snack on and let's have a great time!
Cost is $40 (includes boat ticket) (no member discount).
for more Info visit http://www.parkersburgartcenter.org/