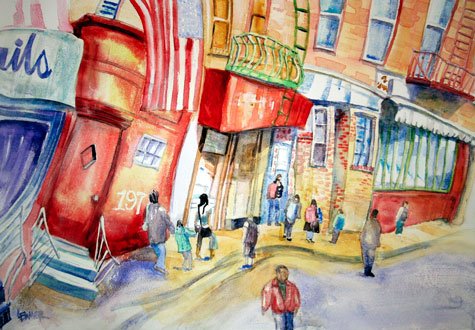 Date/Time
May 6, 2022 - June 11, 2022
10:00 am - 5:00 pm
Three exhibits in one!
Opening: Friday, May 6, 5:30-7:30 p.m.
"Aqueous 2022" (Main Gallery) is a juried show produced by the West Virginia Watercolor Society (WVWS). The Juror for the exhibit will be Laurie Goldstein-Warren, a member of the American Watercolor Society. Eight prizes for excellence will be awarded.
"WVWS Signature Members Exhibit" (South Gallery) will offer Signature members the opportunity to display up to two of their works, and a People's Choice prize will be awarded for this show.
For more information visit www.parkersburgartcenter.org