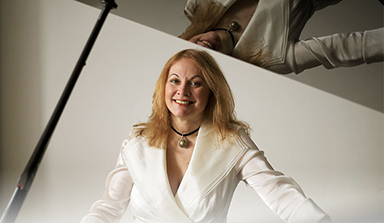 Date/Time
April 22, 2022
6:30 pm - 8:30 pm
Enjoy an Evening of Classic Piano Music with Julliard-trained
Aysegul Durakoglu at The Historic Oakland Estate.
Juilliard-trained, Aysegul Durakoglu is a performer with versatile interests and a repertoire that encompasses both the earliest and contemporary styles. Her main expertise in the classical repertoire lies in the scores of Claude Debussy's piano music. Aside from presenting many performances and lecture-recitals on Debussy's works, she completed a recording of Debussy's Twelve Piano Etudes. In the area of world music, Aysegul uses her piano technique to bring together a fusion of sounds and cultures in the hopes that her work will inspire others to extend beyond modern-day divisions and strife.
For more ticket information call 304.424.8340